and welcome. Kings Church Halifax is a multicultural family of all ages who share a common identity – a passion for Christ and his Kingdom. We love to love God and share that love within and beyond our community.
the KING'S TIMES is now published
Not everybody can access Facebook or the King's website so for the coming months we are publishing a weekly newsletter. The first run has been printed today and will be posted out or delivered with the meals on wheels service tomorrow. Children are also creating pictures that will be sent out with future newsletters.  linked here is the pdf of our latest edition for you to download click the link below.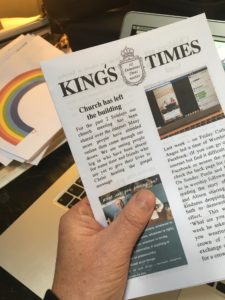 Join us in church!
Whether you are completely new to church, haven't been for a while or looking for new connections we are excited to meet you. There are many opportunities to connect with Kings and we will be particularly pleased to greet you at our Sunday 10:30am service where you will find a warm welcome. As we join together in vibrant worship we wish to see all, young and old, engage with God's presence. We enjoy sharing each other's company following the meeting. Why not come and join us in the Kings Coffee house?
Paul McMahon
Senior Leader
 Latest Message – SUNDAY 14th June
Worship With Cath & Angus
 Neil Deakin -The WayMaker message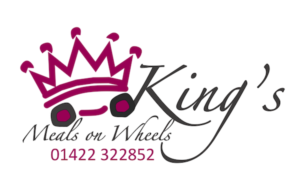 Enjoy a meal from the King's Coffee House in your home. How about sponsoring a meal for a family or someone in need. CLICK HERE for the menu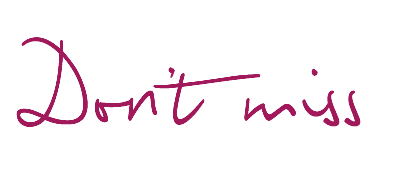 Click on facebook link below for recent Worship & Message broadcasts
Click on links below for recent Worship & Message broadcasts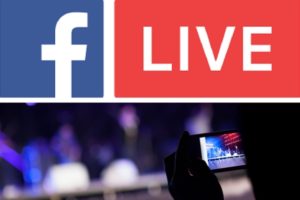 Join us on the king's Church facebook page or here on the website at 10:30 each SUNDAY

GOD'S WORD FOR YOU TODAY…
The Bible is our foundation. We recognize the opportunity we've been given to share His Word, and are committed to being faithful stewards of the resources entrusted to us.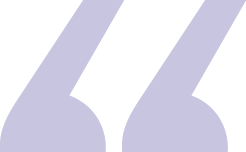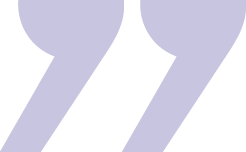 'To be a church that welcomes the PRESENCE of God, sees the miraculous POWER of God in our daily lives and, as God's PEOPLE, demonstrates His love to all.'
Welcoming In God's Presence
God's plan and desire from the beginning was to make His home here amongst mankind. Therefore, as a church we are committed to doing all we can in praise, worship and godly living to help create a place where the tangible, felt and experienced Presence of God is both actively desired and eagerly welcomed.
Taking Out God's Power
Wherever the presence of God is so His power is available to be released to meet the needs of those who truly connect with it. Here at Kings we desire that His power to heal and bless is released in our meetings and also out in the communities wherever God's people are to be found. Therefore, we look for opportunities to release Gods power to all who come in contact with us.
Living As God's People
Our vision is taken from Acts 2 – the coming of His Spirit to be presenced amongst us; the release of Gods power to declare what Christ has done; and finally the gathering together of His people to be a true community of heaven here on earth. A people who love, care for and serve both each other and the world into which they have been placed.
PRESENCE · POWER · PEOPLE
LISTEN HERE
RECENT MESSAGES…
Did you miss last weeks message or want to listen click here
to it again? Well here is your chance…