BRINGING LIFE
TO COMMUNITIES…
King's Church family and friends are involved in a wide range of different ministries that are impacting the local community of Calderdale, the region of Yorkshire, our nation and nations around the world. We believe that our faith in Jesus is lived out through: prayer and action; making a difference in society; sharing the good news of Jesus who changes people and society; demonstrating the Kingdom of God as a reality on earth as it is in heaven. Here are a few of the ministries connected to King's…
House of Prayer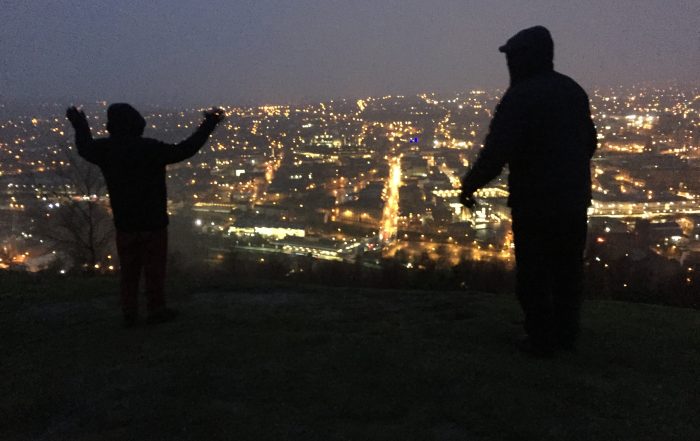 House of Prayer are times we meet specifically to pray for the church, for Calderdale, for needs and situations in the world, etc. All are welcome:
Sunday at 9.45am at The King's Centre
Monday at 9.45am at Jubilee House, 5 St James Street, Halifax, HX1 5SU
Wednesday at 10am at The King's Centre
We sometimes meet on Beacon Hill to pray with other church communities for Calderdale – we will post these details on our Facebook page.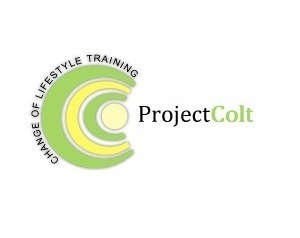 Changing Lives for Good – Project Colt aims to support healthy addiction free lifestyles. Project Colt also run a charity shop both online and in Bridgefield Mill at Elland Bridge. Visit the website for more details
Counselling and practical support for crisis pregnancy or pregnancy loss and practical and emotional support for new parents. This service covers Calderdale and Bradford. Visit the website for more information.
Cath and Angus MacGregor are worship leaders and songwriters. Their heart is to pursue, and enjoy, intimacy and encounter with God and to co-labour with Him to establish His Kingdom on earth, as it is in Heaven. Visit the website for more information.
Are you suffering from a physical illness or do you have emotional or spiritual problems – if so then Healing Rooms Halifax is a ministry for you. Everyone is welcome irrespective of faith or no faith at all. We believe God heals today. Over the last 15 years many people have visited us and received prayer, so  why don't you plan to visit us and find out that God really loves YOU. Our ministry teams are trained in praying for people in a confidential, and sensitive manner. No appointment is necessary and the ministry is free of charge. Visit the website for information and details of when Healing Rooms operates.
Calderdale Chaplains are local Christians in and around various communities across Calderdale available to chat, help, listen, prayer and care.  Our heart and vision is for the peace and prosperity of Calderdale. We see, and want to increasingly see, our Borough as a vibrant, fun, ground-breaking, peaceful place to live, work and play. Calderdale Chaplains is part of this! Visit the website for more information.
Christians Together Calderdale is both a charity and a registered company. It exists to promote the good news that Jesus brings and to serve the community of Calderdale. Probably best known for the 'Food and Support Drop-In', we were one of the first towns to recognise and respond to this need. The charity now has a number of ministries. We are supported by a large number of Christian Churches and our board of trustees and management teams reflect a variety of Christian traditions and our volunteers & guests include many people of different faiths and of no faith. For more information visit the website.
FGBMFI
FGBMFI (Full Gospel Business Men's Fellowship UK & Ireland) is about sharing real experiences and has a vision to empower people for life through an encounter with a life transforming God. Men and women are welcome from all backgrounds. We will share events – generally a dinner evening with after dinner speaker who will share their life story – organised by FGBMFI on our Facebook page.
CICS – Christians in Calderdale Schools – is a charity which exists to support and serve Calderdale's schools. The experienced team offers a wide range of activity to support our Borough's schools, both Primary and Secondary, and offer It's Your Move books as part of the transition between the two. Visit the website for more information.
Aglow International Halifax
Sisters United
Sisters United is creating a space of safety and support for female asylum-seekers in West Yorkshire. Sisters United is a safe place and has a vision of: Providing mutual support and solidarity for women in Halifax; Building community to empower through activism, rights education and wellbeing activities. Find Sisters United on Twitter and Facebook.
Prison Fellowship
Prison Fellowship believe that no one is beyond hope. Prison Fellowship are volunteers, letter writers, tutors and group facilitators. They are Bible study leaders, gift wrappers, listeners, Tea makers and bringers of biscuits! Prison Fellowship's mission is to show Christ's love to prisoners by coming alongside them and supporting them. We seek through prayer and practical care to help, support and develop a Christian ministry to prisoners and their families. At Christmas King's is actively involved in the Angel Tree project which enables those in prison to send gifts to children. For more information visit the website.
Impact Kampala
Impact Kampala was set up in partnership with Deo Musoke who is pastor of the New Redeemed Church, Kabowa. Sponsorship is given to children from some of the poorest families in the area to attend school from the start of schooling to the finish. The sponsorship has proved successful with one young person now finished a degree in motor engineering, another has set up her own business as a seamstress making and selling clothes and another one has recently begun university. This means that they are now able to support their families. It costs between £20 and £30 a month for a child to attend school as many board and so includes meals, uniform, shoes, supplies, etc. The children write update letters of thanks to sponsors. King's is currently supporting 18 children with the youngest 8 and the oldest 19 (unlike the UK the education is a set programme which a child joins at any age, so some children don't start school until 7 or 8, some start younger). To support our current children please contact us. For more information on the school see the New Rock Foundation School Facebook page.
Alpha Course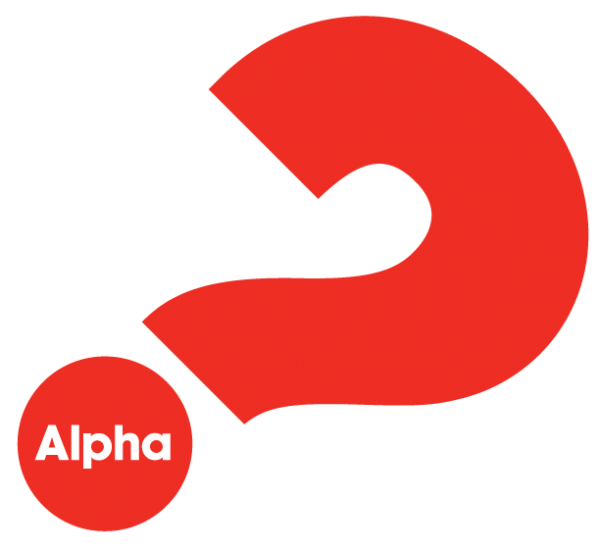 Alpha is an opportunity to explore the meaning of life. Alpha is informal, over a meal, an opportunity to ask questions and share your point of view as we explore together the Christian faith. We regularly run Alpha, check our Facebook and events page or contact us for details.
CNI (Christian Nightlife Initiatives) Network supports the work of around 130 local projects including Street Angels, Club Angels and Festival Angels across the UK and around the world. CNI Network seeks to equip and resource the local church and communities to bring change to the wider community by connecting with others and offering projects and ideas that work. Our heart, vision and aim is #MakingCityStreetsLikeNewAgain. Visit the website for more information.
Festival Angels are now a regular feature at the Leeds Festival held over August Bank Holiday weekend at Bramham Park in North Leeds. Since 2011 we have aimed to offer a safe place Christian presence and safe people around the site the volunteer Festival Angels are on hand to help you have a safe and enjoyable Leeds Festival experience. Our volunteer teams run a Prayer Cafe (with the amazing mug with unlimited refills offer), the Lost Property / Left Luggage and Detached teams. We also support security staff with a Chariot delivering hot and cold drinks. Our heart is to show that #JesusLovesFestivals! For more information visit the website. Festival Angels also work at many other UK Festivals including Big Church Day Out, Boardmasters and Kendal Calling. 
American Ricky Leonard, before his passing, was a great friend of King's and spoke and ministered several times. Ricky travelled the world since 1981, often to places others would not go, sharing the amazing news of Jesus and seeing many come to salvation with signs, wonders and miracles. His wife Mary and daughter Sarah have now taken on the ministry and remain good friends of King's. When they visit they share stories of God at work around the world and encourage and equip us to be part of His amazing work. Visit the website for more information.
the4Ps is based on the bible verse in Jeremiah 29:7 – "seek the peace and prosperity of the city… Pray to the Lord for it, because if it prospers, you too will prosper." the4Ps seeks to encourage people to do just that: PRAY and seek for the PEACE and PROSPERITY of the PLACES around you. the4Ps is also working with The Encouragers Network to share faith filled encouraging messages with others. Visit the website for more information.
Church Leaders Prayer
Once a month King's host a morning for church leaders to gather to share news and prayer needs and spend time praying for one another. We believe there is one church in Calderdale and we need to be in unity as leaders as we seek to impact our community with the life changing message and person of Jesus.
King's organised a Sunday morning celebration around the Tour de Yorkshire at the Broad Street complex in 2018 and as part of this commissioned Tim Woodsman (who had designed Jesus Loves Festivals) to design a banner for use at the event. The result was a flat-cap Jesus, the map of the county, the Tour de Yorkshire peloton, the sheep, the Yorkshire stone homes, the viaduct, the rolling hills – all in the Yorkshire blue and yellow! In following years the banner was used widely by church communities on the Tour de Yorkshire route and is available free of charge on the Jesus Loves Yorkshire website.
CAP Money Course
Launching soon King's will be running the CAP (Christians Against Poverty) Money Course. This course is a money management course that teaches people budgeting skills and a simple, cash-based system that really works. This course will help anyone to get more in control of their finances, so they can save, give and prevent debt.
Happy Days
A charity that King's has supported since it launched is Happy Days Homeless Charity which brings hope to the homeless through community and social enterprise. As well as housing the group run a cycle shop in Sowerby Bridge, mentoring and tell stories of those who were homeless that the group have helped. Visit the website for more information.
Philippines
Several members of King's have links to and as a church we support the work of The Church of the Foursquare Gospel in Kabulakan, Negros Oriental, Philippines. The church is an empowered missional movement of healthy, holistic and harvesting churches for national and global transformation. The church is committed to the task of national and global transformation through evangelism, discipleship, church planting, leadership development and social engagement in all levels of society.