SPECIAL EVENTS …
What is Alpha and why should you come along?
As the old saying goes 'curiosity killed the cat'. Unfortunately this statement stirs up negative connotations for those with an inquisitive mind but the truth is as human beings we are all instinctively curious. Life in its self is mysterious and there are so many unanswered questions.
HAVE YOU EVER WONDERED…
Where did life begin?
How was the universe created?
What happens when we die?
Is there something more to life?
WHAT ABOUT THINGS FROM A PERSONAL POINT OF VIEW…
What is my purpose?
What is love and who will love me?
Am I living right?
DO YOU SEEK…
Happiness for yourself and your loved ones?
Inner peace?
Good relationships?
DO YOU EVER NEED…
Guidance?
Support?
Forgiveness?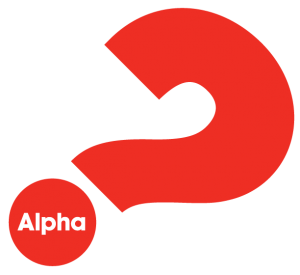 Life is full of wonder, personal pursuit, desire and need. Trying to find the answers can be a minefield but what if I told you, you could find them all in one book? What if I told you, the greatest encyclopaedia and self-help book is The Bible?!
What was your reaction just then? Did you scoff, laugh and lose interest? Did you pause for a moment and wonder if it was possibly true? Do you already consider that it could be the truth? Do you think I'm crazy and would you love to debate on the subject?
Whatever your reaction, the Alpha course is for you! Its for anyone and everyone – It's a place for questions, discussion, guidance, council, great company and good food.
Come along, what have you got to lose?
More information about Alpha is available on their website alpha.org/about